Using DoPchoice tools in every setup
Uwe Greiner is a German-born gaffer and cinematographer whose diverse lighting credits include working with director of photography Philipp Kirsamer for the documentary "Eine mörderische Entscheidung (A Murderous Decision)", the action/adventure film Big Game with Samuel Jackson under cinematographer Mika Orasmaa and the German Camera Award winning fantasy film Seven Dwarfs for cinematographer Jo Heim. Greiner's newest project is a German feature, due out this autumn, called My Blind Date with Life, directed by Academy Award nominee Mark Rothemund. It is the true story of a man who hid his blindness from the world and pretended to be sighted.
Greiner has been using DoPchoice tools for many years and owns several of his own including the Flyball 1 and Flyball XL Pancake. For My Blind Date with Life, the gaffer attests, "I was using DoPchoice tools in every setup." He utilizes the DoPchoice Pancakes on an arm for every walk and talk and whenever actors are on the move. In a big restaurant scene, he employed large overhead soft sources with SNAPGRIDS® to keep the light soft, but moody by keeping it off the walls. "We use the SNAPGRIDS® on KinoFlos as backlights all the time," Greiner notes. "In today's day and age of director's demands for more dynamic blocking that require the constant use of Steadicam, we have to be more and more flexible with our lighting. It happens all the time that the perfect position for a light ends up being in the shot and the second best position ends up in the shot when the camera moves."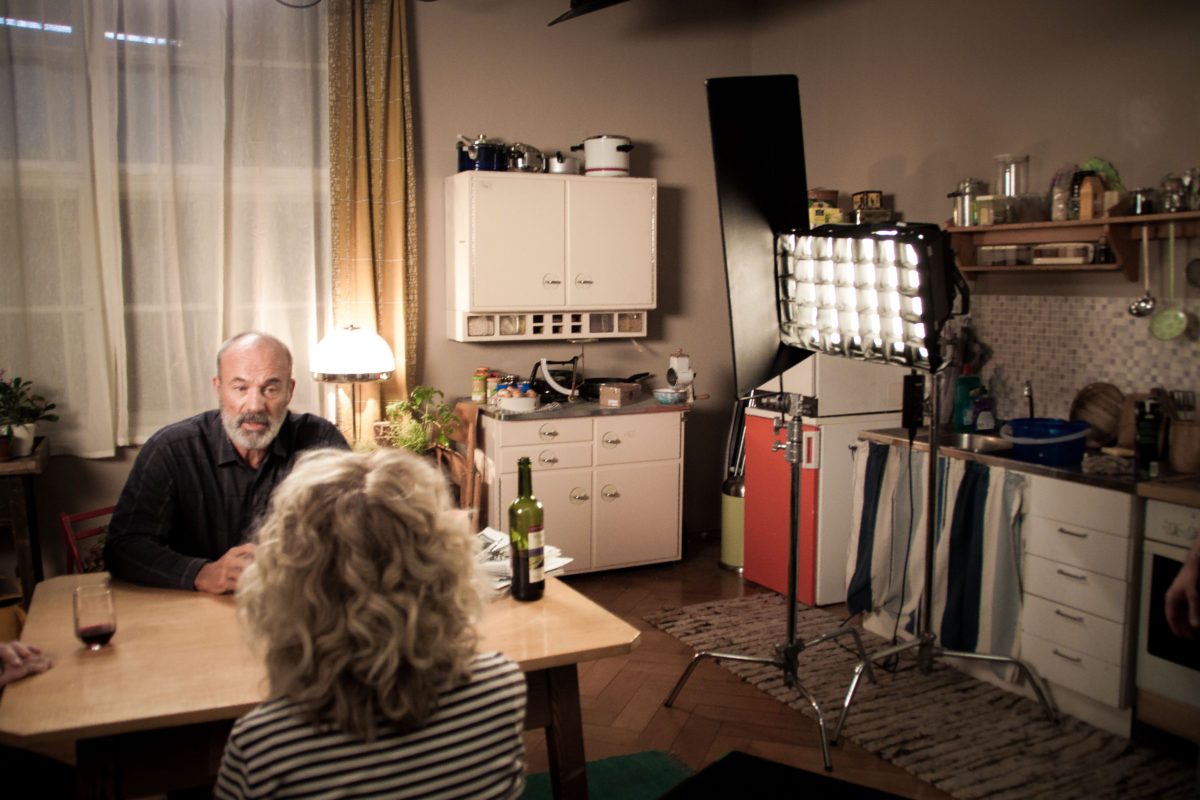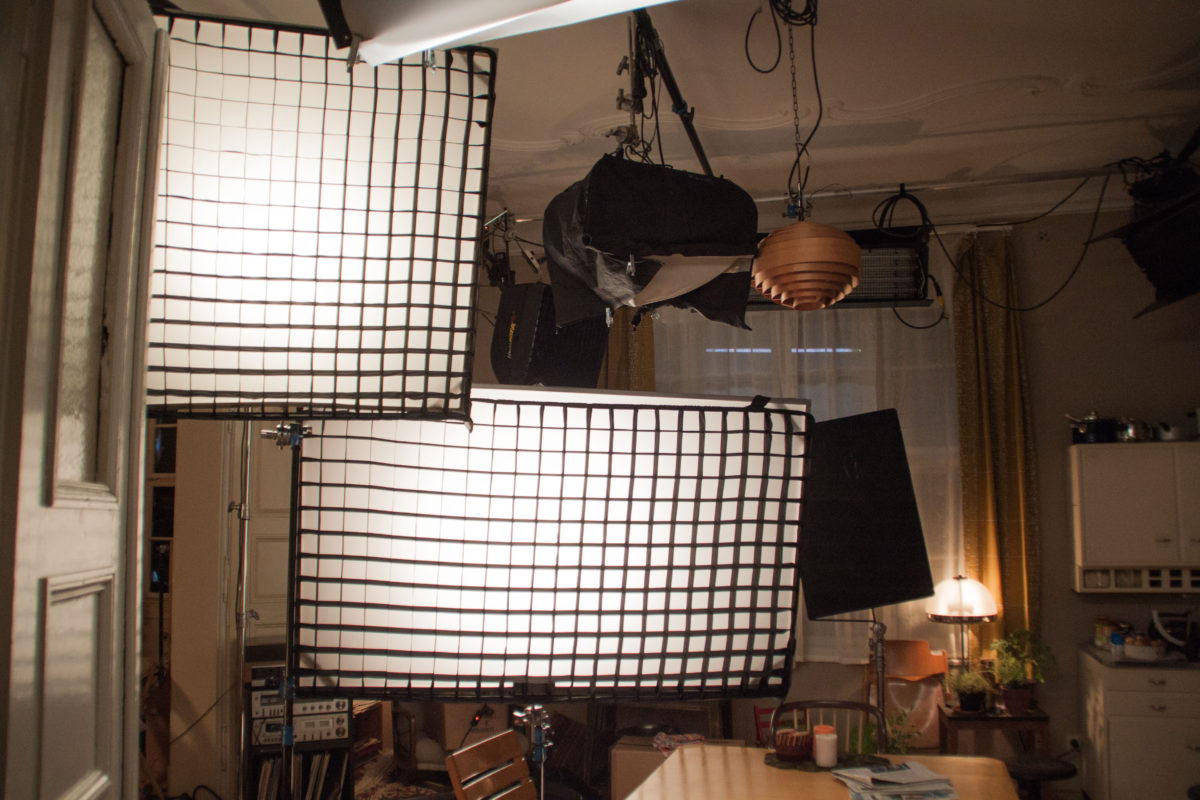 Grids that are faster to attach and perfectly stable
The effective and versatile tools of DoPchoice are what allows Greiner to be flexible in these situations. "It's all about speed at a high level," Greiner submits. "The DoPchoice grids are faster to attach and are perfectly stable even if you use the frame as a toplight softbox. "Greiner owns a BBS LED Flyer fixture and notes that the DoPchoice Pancakes fit perfectly to that fixture. "Another gadget that I always have on set with me is the Alladin BiFlex, which the Pancake also fits on perfectly. I use them mainly as top or soft back lights. Every other portable softlight solution like JEM balls or paper lanterns wouldn't cover every instance that I need them for. Paper lanterns, especially, are too sensitive, they're too easy to rip or burn and hard to cover when you want to control the light. DoPchoice products work in every application that I need them to, they're robust and flexible. The SNAPBAG® and SNAPGRIDS® are the best way to create a flxible softlight in every situation.
"For me every light tool has to fulfill two basic requirements: stability and speed. DoPChoice products excel in both categories. There is no reason not to choose the best product that is on the market."